Tertarik dengan rekaan
Mauricio Velasquez Posada yang mereka baju gune origami...so sweett,,cute...cik swetty dulu2 suke gak main origami2 ne....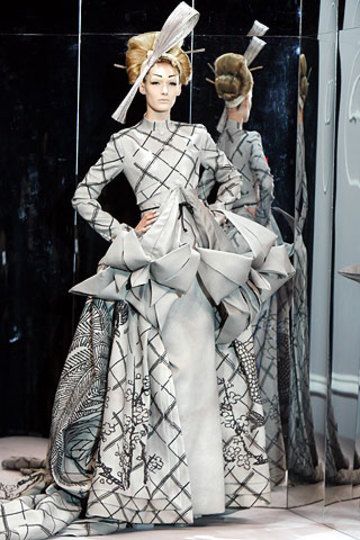 Origami is the art of folding any type of materials to create sculptural designs. The origami folding techniques are also used in the fashion industry.
Nie lak conth2 rekaan fashion lain berasaskan origami...cun2 ><
---
Assalamualaikum Cinta...khamshamida!!!!
---